Wusthof Classic Ikon 22-piece Knife Block Set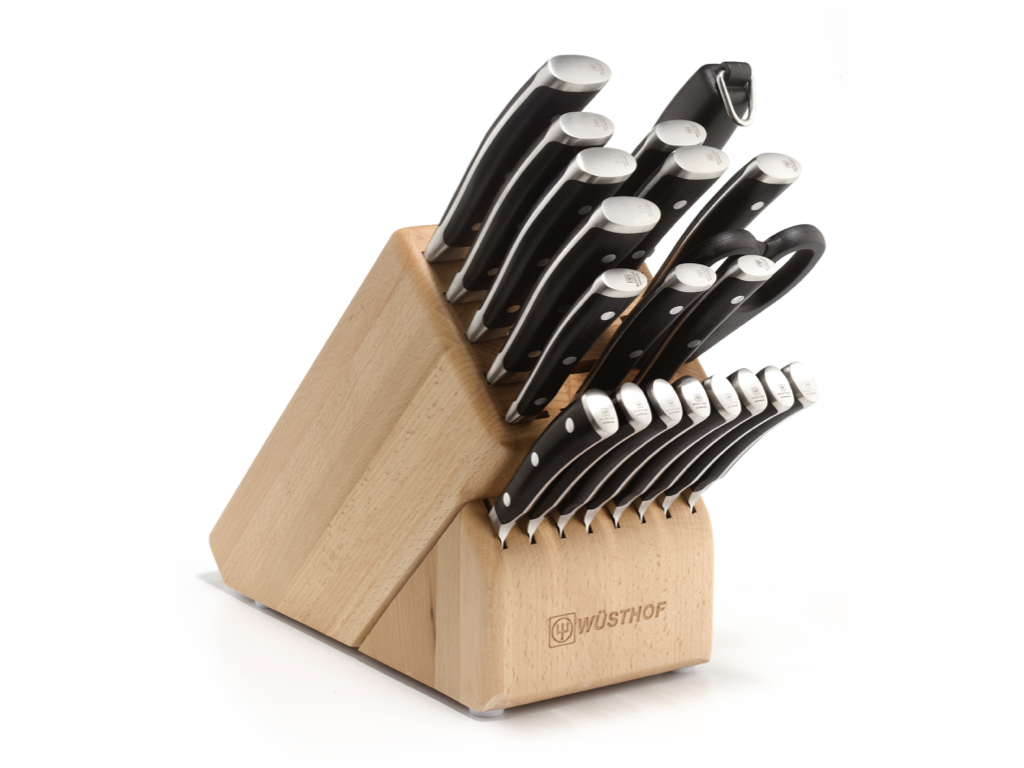 Wusthof Classic Ikon 22-piece Knife Block Set
CLASSIC IKON knives feature a distinctive, double bolster design for professional-style heft, exceptional balance and beauty. The handle is made of a highly durable synthetic material – Polyoxymethylene (POM) – which has a tighter molecular structure to resist fading and discoloration. The elegant shape of the handle is designed for a comfortable grip.
This set includes:
3 ½" Paring Knife

4 ½" Utility Knife

Eight 4 ½" Steak Knives

5" Serrated Utility Knife

5" Santoku

5" Boning Knife

6" Utility Knife

6" Cook's Knife

7" Santoku

8" Bread Knife

8" Carving Knife, Hollow Edge

8" Cook's Knife

10" Steel

Shears

22 Slot Block
Made in Germany, Solingen.