Wusthof Classic Ikon 14-piece Knife Block Set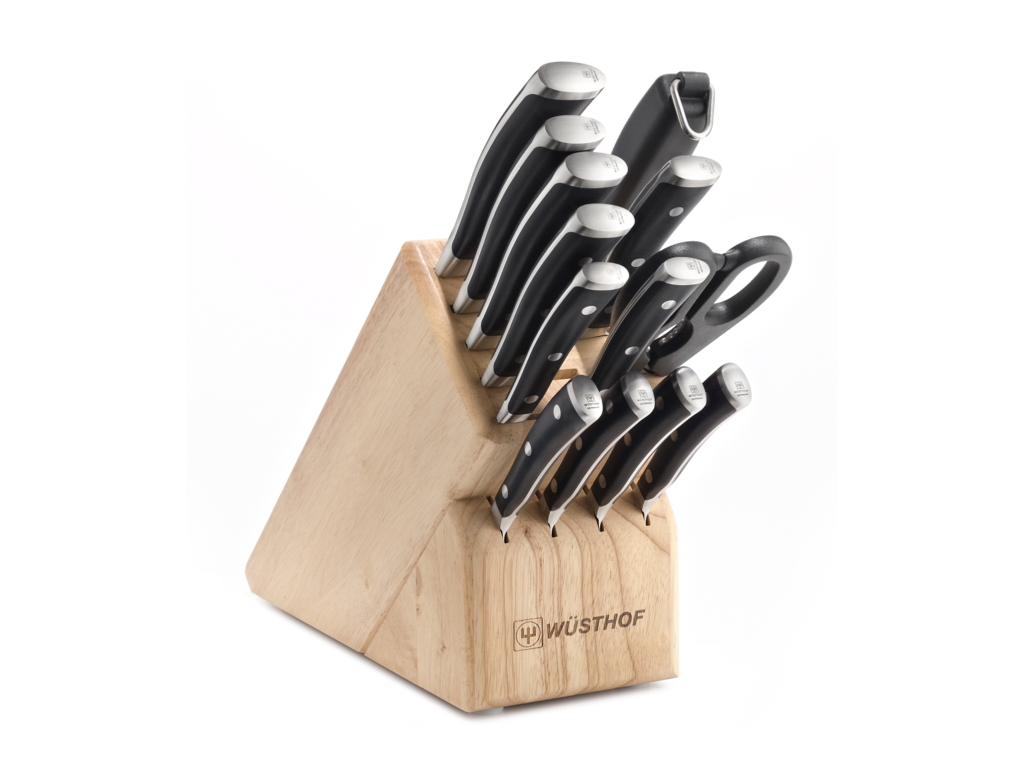 Wusthof Classic Ikon 14-piece Knife Block Set
CLASSIC IKON knives feature a distinctive, double bolster design for professional-style heft, exceptional balance and beauty. The handle is made of a highly durable synthetic material – Polyoxymethylene (POM) – which has a tighter molecular structure to resist fading and discoloration. The elegant shape of the handle is designed for a comfortable grip.
This set includes:
3 ½" Paring Knife

Four 4 ½" Steak Knives

5" Serrated Utility Knife

6" Utility Knife

7" Santoku

8" Carving Knife

8" Bread Knife

8" Cook's Knife

10" Steel

Shears

15 Slot Block
Made in Germany, Solingen.