Shun Classic 4-piece Student Set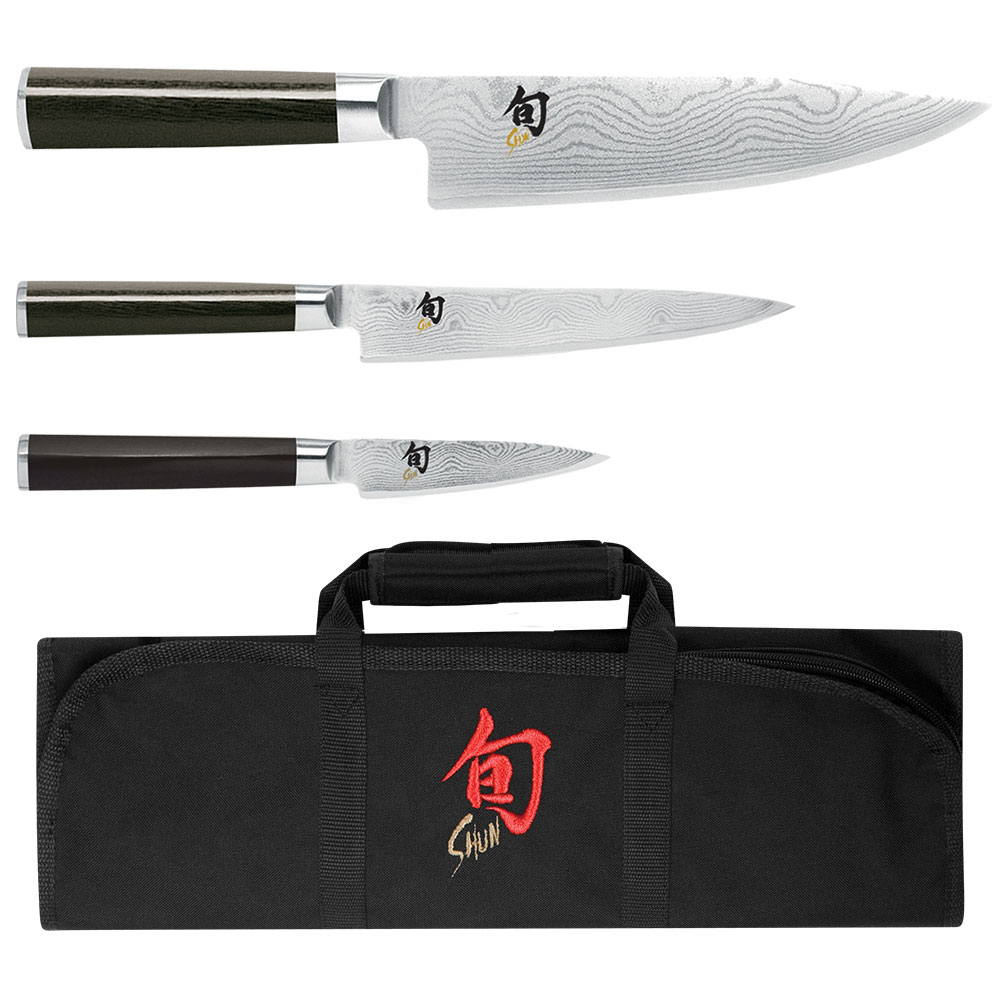 Shun Classic 4-piece Student Set
Three key knives and a handy knife roll to get your culinary calling started right.
The Shun Classic 4-Piece Student Set includes the Shun Classic 8-in. Chef's Knife, the 3.5-in. Paring Knife, the 6-in. Utility Knife, and a sturdy 8-Slot Shun Knife Roll for carrying them to and from class. The handsome nylon knife roll is embroidered with the Shun logo and includes space for up to eight knives. It folds up compactly for easy carrying.
This portable set includes the essential knives every aspiring chef needs.
Set includes:
3.5-in. Paring Knife
6-in. Utility Knife
8-in. Chef's Knife
8-Slot Knife Roll